BREAST CANCER AWARENESS CHARITY DAY
WELLS GOLF CLUB RAISED £1233.38 ON BREAST CANCER AWARENESS CHARITY DAY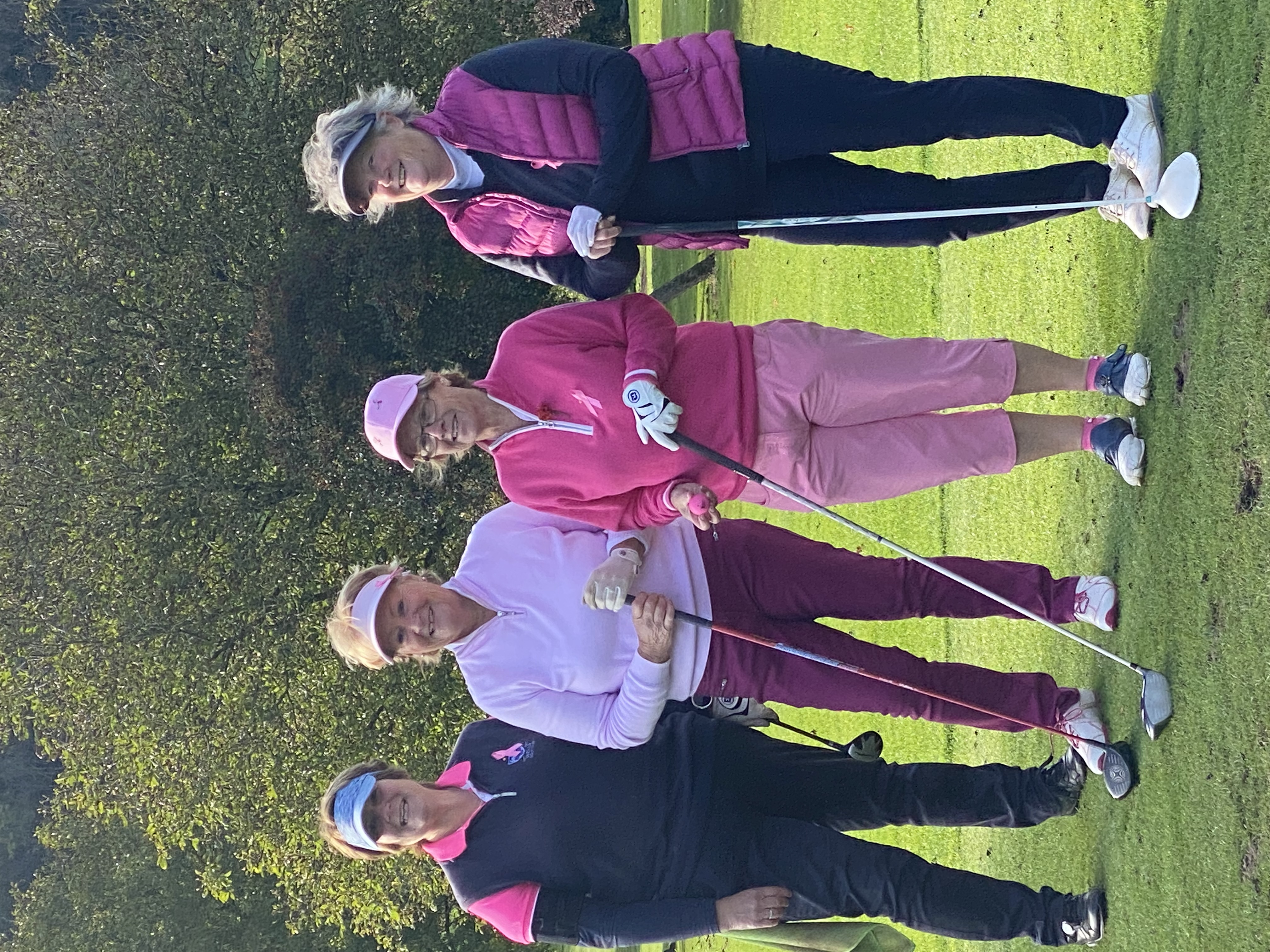 On Friday 22nd October Wells Golf Club held a 4 Ball Bowmaker Stableford in aid of Breast Cancer. This was the 2nd year of running this event and the aim was to beat our total of £960 from last year.
Teams were a mixture of either ladies, mixed, or men; 19 teams took part. When players arrived, they had the opportunity, to buy raffle tickets for a wide selection of items donated by various club members. A special thank you to Cath Levell who gave two large hampers and a small one made up of a mixture of chocolates, biscuits, wine, and selection boxes. One of the larger hampers was auctioned off at the end of the day for £35. A donation box was also made available for those who wished to make extra contributions to the charity.
The golf began at 09.44 with some players taking a Mulligan if they were not satisfied with their first hit,others just threw in a pound anyway. It was great to see so many players wearing various items of pinkclothing. The club captain Dean Hamilton even wore a pink wig. Luckily the weather was dry.
Results were:
Overall Winners: Chris Strickland, David Smith, Maureen Bailey and Jackie Cohen with 94pts.

Ladies Winners: Tina Davies, Katrina Foote, Erica Klim and Glynis Slater with 81pts

Men's Winners: Gary Nutt, Colin Mantle, Phil Leonard, and Clifford Hopkins with 91pts

Mixed Winners: Steve Bocquet, Jill Bocquet, Peter Ramsay, and Diane Ramsay with 84pts

Men's Runners Up: Ken Mitchell, Michael Bailey, Michael Currell and Tim Lunnon with 90pts.
Nearest the Pin: 5th – Kathy Lane, 7th – Colin Mantle, 10th Bob Lench, 17th Christine Jukes
A total of £1,233.38 was achieved for the Breast Cancer charity.