Forthcoming Events
Members and non members are welcome to join in with any of our social events- they are for everyone to enjoy!
For Crying Out Loud

23rd September 2022, 20:00hrs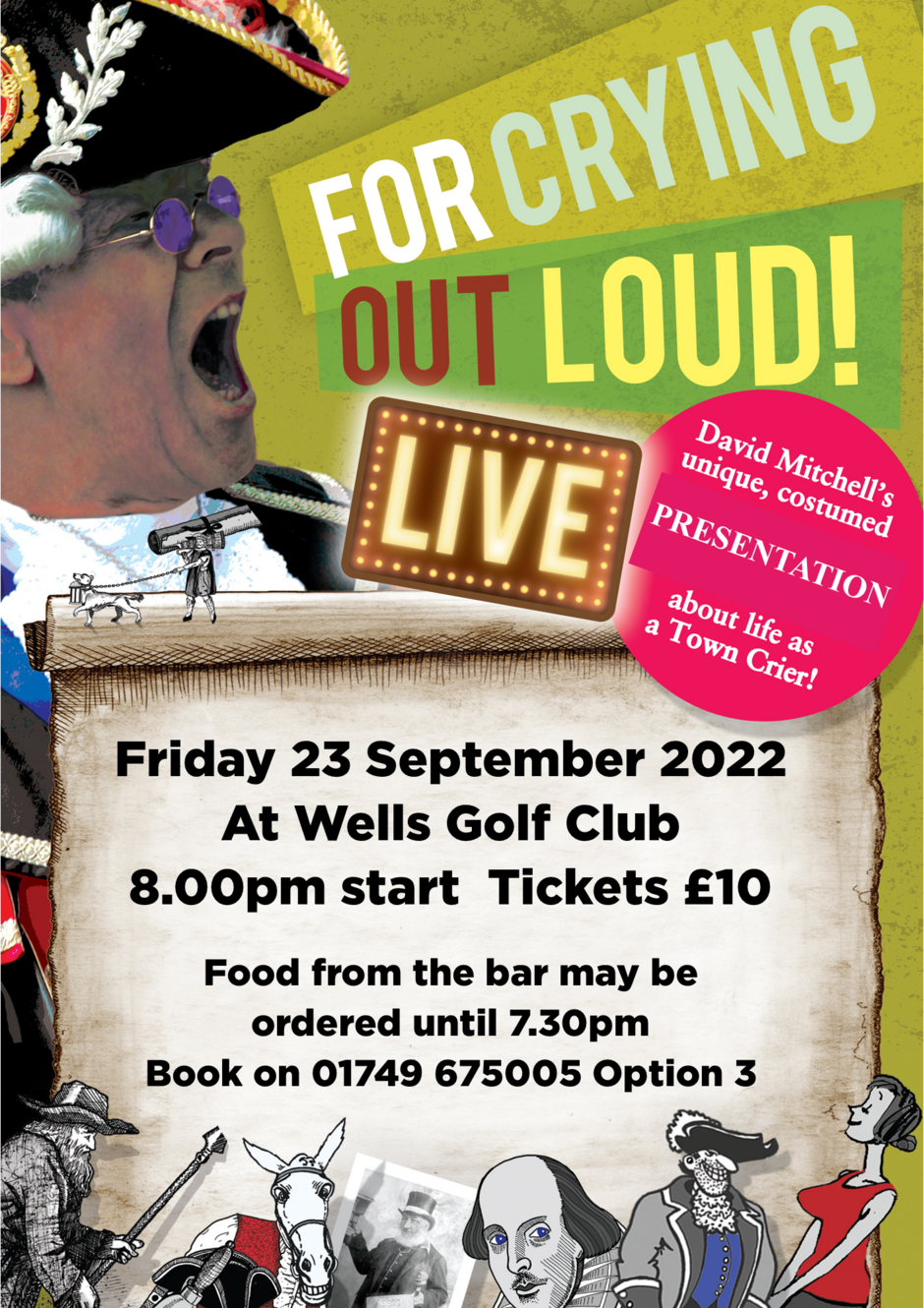 Testimonials for David Mitchell's shows
"I would like to thank you very much for your excellent contribution to the success of my Charter Night Celebration. Everyone that I spoke to was of the same opinion that this was one of the best Charter Dinners we have ever had, and the impact you made dressed up in all your finery followed by your highly entertaining talk had the place buzzing".
Norman Roberts, President, Bala-Penllyn Rotary Club
"From your reception it was quite clear that members felt themselves most royally entertained and that, without doubt, you set the seal on everyone's festive season in grand, traditional style."
West Kirby Probus Club
2022 New Quiz Night Day
Quiz Evening, Every last Friday of the month (2022)
Quiz Nights are held on the last Friday of the month from 7.30pm and great food will be available. Any special dietary requirements can be arranged with the catering team in the Club House. If you wish to enter a team (maximum of six people but provision will also be made for those unable to raise that many), the cost will be £2 per head. Again, there are generous prizes to be won.
Bookings for all events may be made through the Club House Bar on 01749-675005 (Option 3) or email to [email protected]
SOCIAL EVENTS MEMBERS
Christopher Strickland, David Smith, Maureen Bailey, Nicola Mclean, Emily Draper, Patricia Jervis, Veronica Cherry
Any enquries about social events, please email us at [email protected] or call the Club House at 01749 675005 (Opt 3)