Forthcoming Events
Members and non members are welcome to join in with any of our social events- they are for everyone to enjoy!
2023 Quiz Night
Quiz Evening, Every last Friday of the month (2023)
Quiz Nights are held on the last Friday of the month from 7.30pm and great food will be available. Any special dietary requirements can be arranged with the catering team in the Club House. If you wish to enter a team (maximum of six people but provision will also be made for those unable to raise that many). Again, there are generous prizes to be won.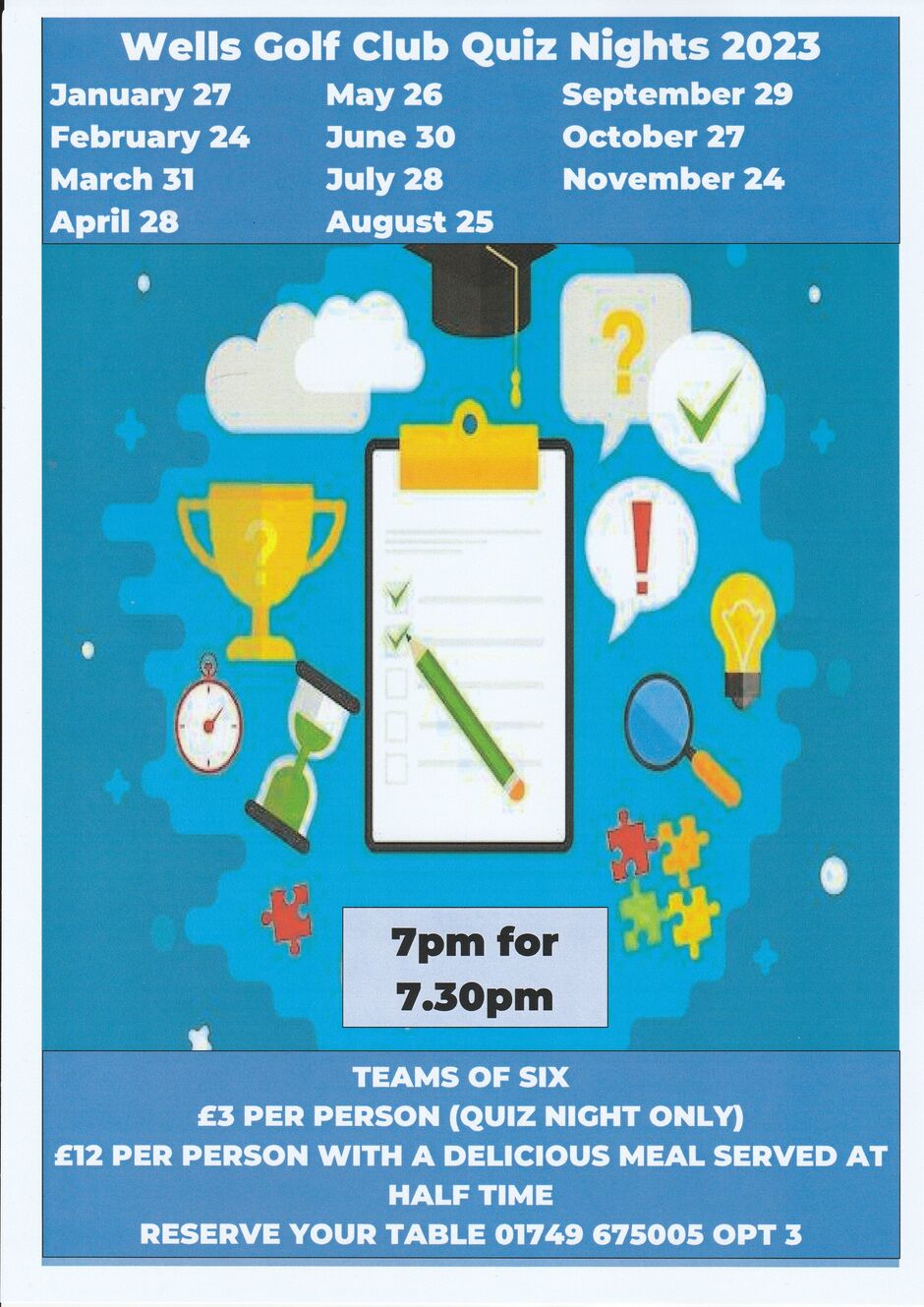 Bookings for all events may be made through the Club House Bar on 01749-675005 (Option 3) or email to [email protected]