Wells Golf Club are signatories of the Women in Golf Charter supported by the R&A



As part of our efforts to bring more women to the game of golf, we will again be holding some FREE 'Get into Golf' sessions.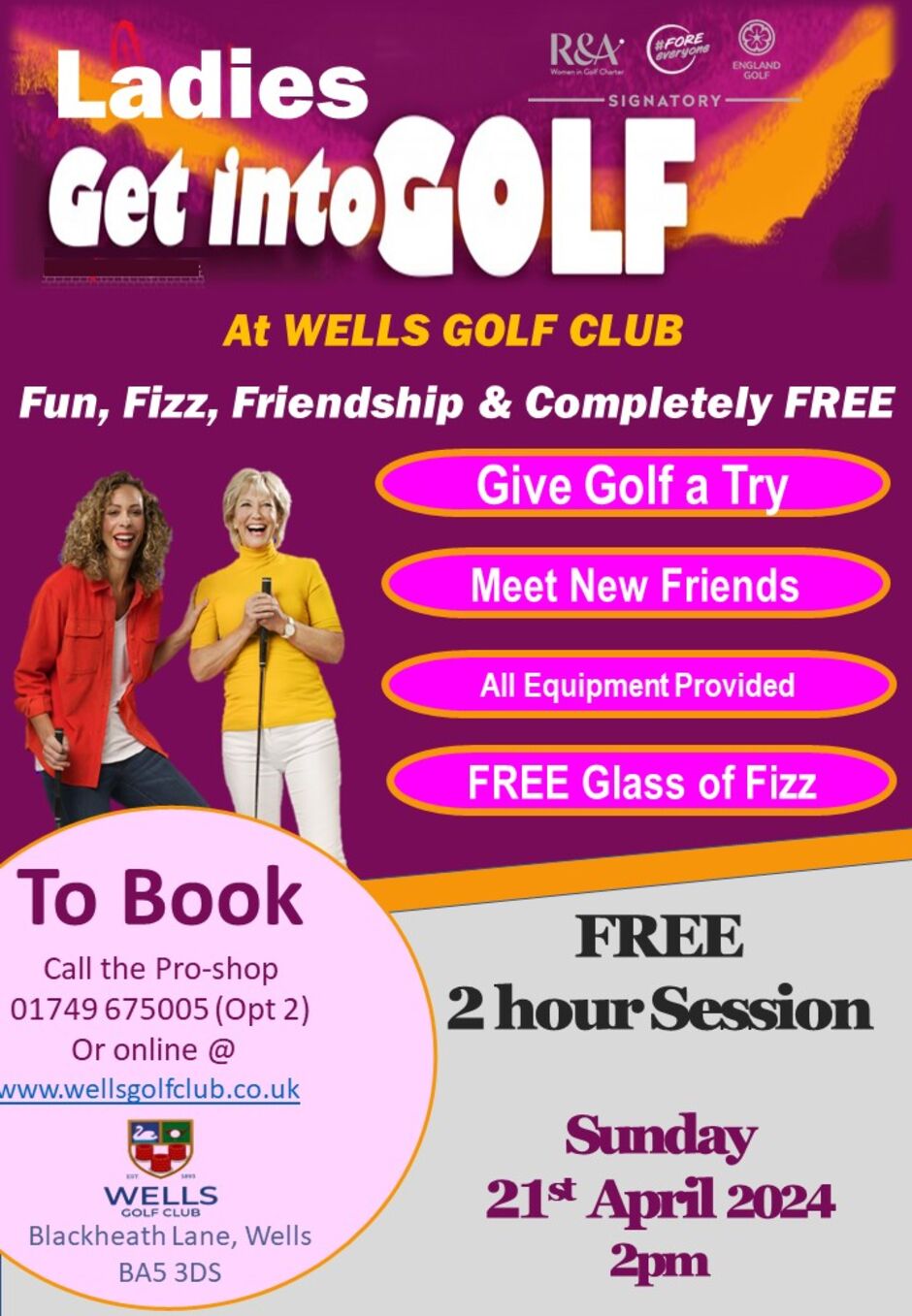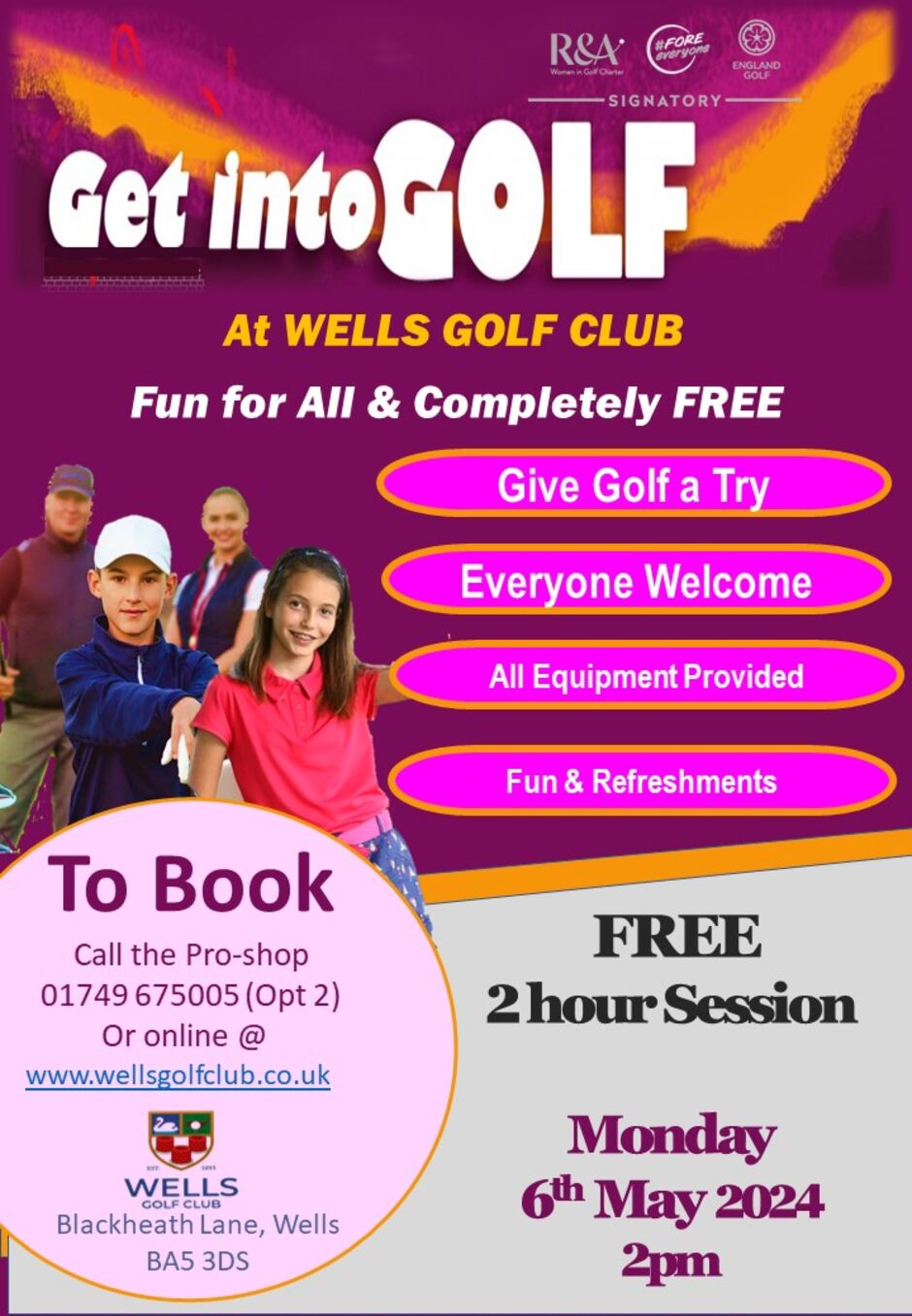 If you have any questions about Get into Golf, please contact us
When you have given it a try, why not join in the fun with some of our other sessions.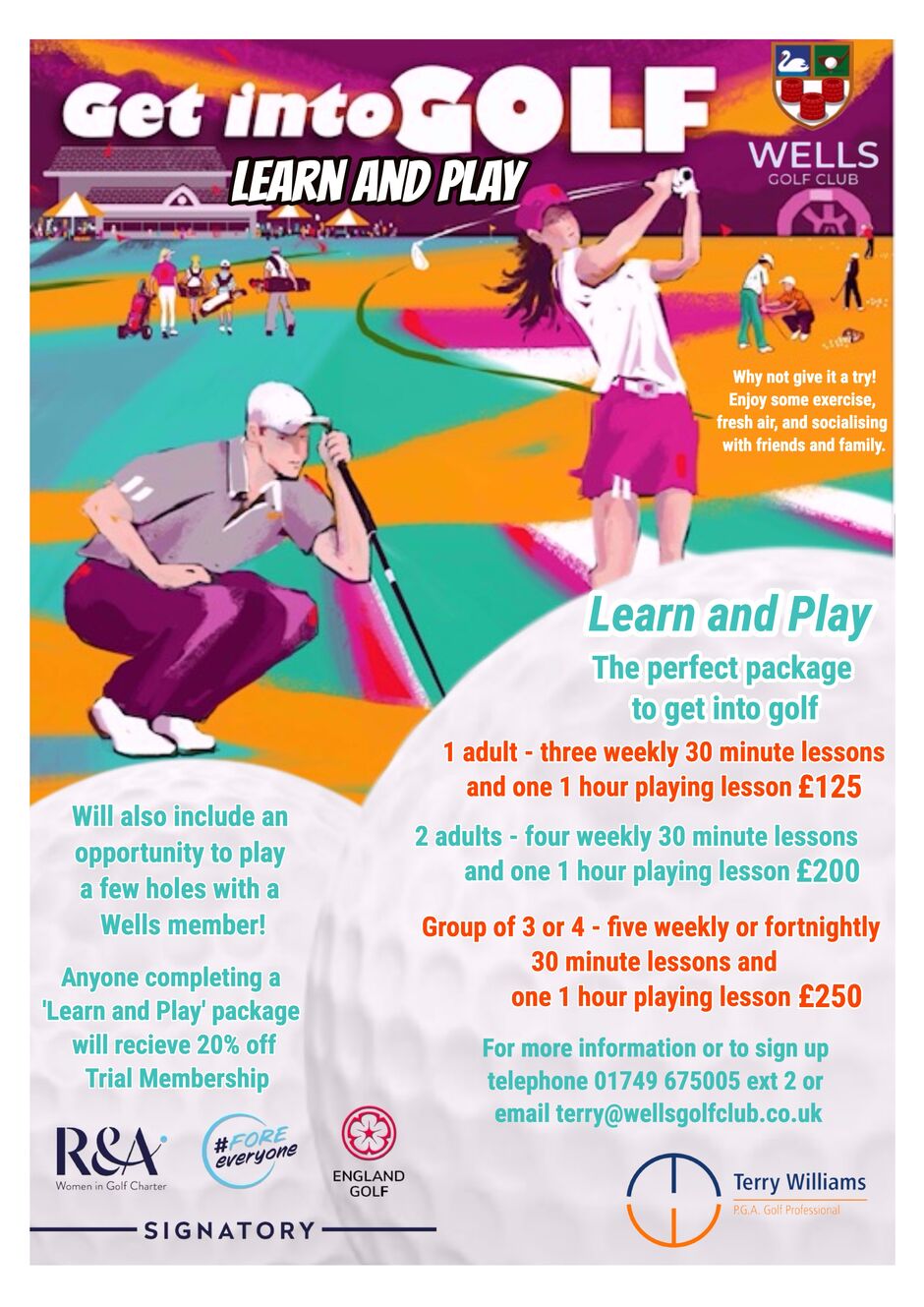 THE LADIES PATHWAY TO GOLF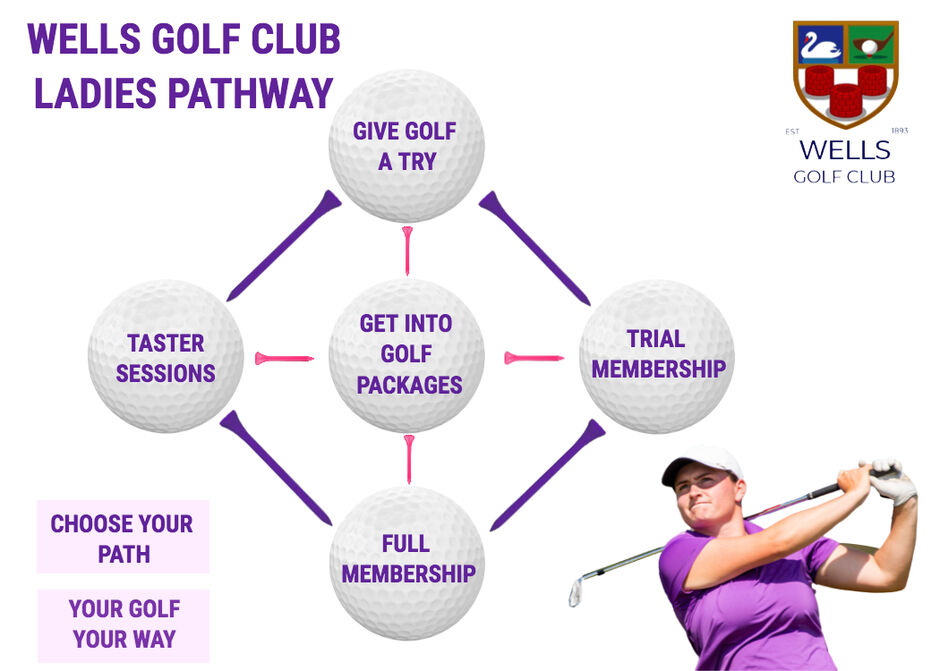 Women in Golf Charter Commitments
AS SIGNATORIES WE ARE COMMITED TO ACTIVATE THIS CHARTER BY:
Developing and implementing an internal strategy for enhancing gender balance at every level
Establishing senior management responsibility and accountability for gender balance and inclusion, which is discussed and reviewed at committee/board level with Wells Golf Club
Strongly advocating more women and girls playing and working in golf.
Working with key stakeholders to develop and embed a more inclusive culture.
Promoting the Charter and our goal of encouraging more women and girls to play golf and work in golf.
To help improve understanding of how to get into golf and how to progress once you are involved, we have developed a diagrammatic 'Pathway to Golf'